@IamKutlo
28 August
Coming soon at your respective stadiums... #beware #allinpirates http://t.co/exl772zPy2
@gorgy_me
28 August
!!!! "@Sheldon_RS17: You Can't Keep A Good Man Down...@BalloJoro #Major #allinpirates http://t.co/PIIkfLHNM7"
@Kay_E2
28 August
Happy birthday to Thabo 'Section 10' Qalinge #AllInPirates
@OPFC_FansClub
28 August
28. Rooi P. Mahamutsa | @OPFC_FansClub | #allinPirates. http://t.co/3W8JuYzAlE
@Inno_Crazziiee
28 August
With my #AllinPirates t-shirt, those beauties will complete me! #KatLovesZXFlux @KatlegoMaboe @AdidasZa
@sbusiso_mbanjwa
28 August
@Orlando_Pirates: With Matlaba out, we want Patrick Phungwayo in "Like for Like"..#AllInPirates #UpTheBucs #BlackIsBack #BringBackOurTreble
@OJTawaneZA
28 August
#Majoro o mo fashion-eng #AllinPirates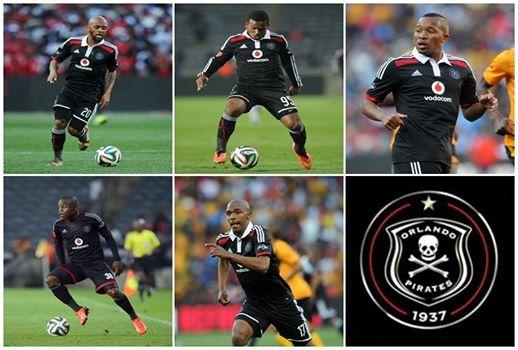 @Thato_Smal
28 August
#AllinPirates "@SCALO91: Bafana BA man! Bafana BA Ban! Sefate sena man! http://t.co/5pTzL7N72p
@ntleyivo
28 August
"@NsuNtu_Mabs: ENTER @PPhungwayo . #allinpirates Polokwane City is next" Lets hope, Operation Horse.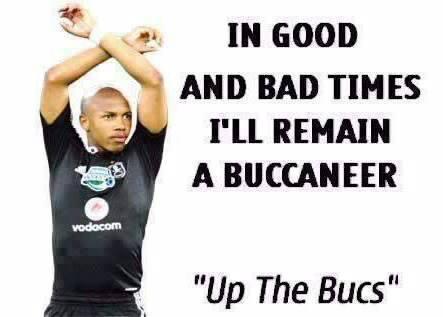 @BradaTlhogi
28 August
#AllInPirates #OnceAlways http://t.co/76b6WCVt2E
@NsuNtu_Mabs
28 August
ENTER @PPhungwayo . #allinpirates Polokwane City is next