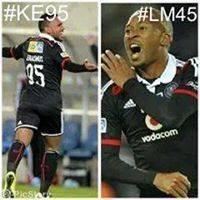 @1lentswe
01 September
@BalloJoro @Erasmus_95 #AllinPirates Da Terrible Duo nt twins....Shapa Bhakaniya Shapa!!! http://t.co/oPQ9C4M3ET
@CHILLIYANO
01 September
Did Majoro do it again this weekend ? ☺#allinpirates #upthebucs
@1lentswe
01 September
#AllinPirates Pirates have started banging da goals n sum teams r gonna get over 5 goals n I wonder which 1st team is gonna tht thrashing!!!
@Tshepo_thabane
31 August
@Pirates_Updates #AllInPirates
@Thatobeesquared
31 August
iMagine #SurpriseMoriri in that #Pirates team hmmmm #BlackisBack and its RedHot !!! #AllinPirates. SpecialPlayer #Moriri
@Thatobeesquared
31 August
iRemember the season we were wearing a similar kit we r wearing this season hmmmm Glory Days #AllinPirates !!!
@davidmasindi
31 August
#AllInPirates
@davidmasindi
31 August
#AllInPirates
@Tshepo_thabane
31 August
Click click Bang! Section10! #AllInPirates
@Patcomentry
31 August
@SphaPiero #AllInPirates
@Mabonda_
31 August
Pirates players celebrating with us after the game #allinpirates #petermokaba @ Peter Mokaba Stadium -… http://t.co/c5ZIcnrkZd